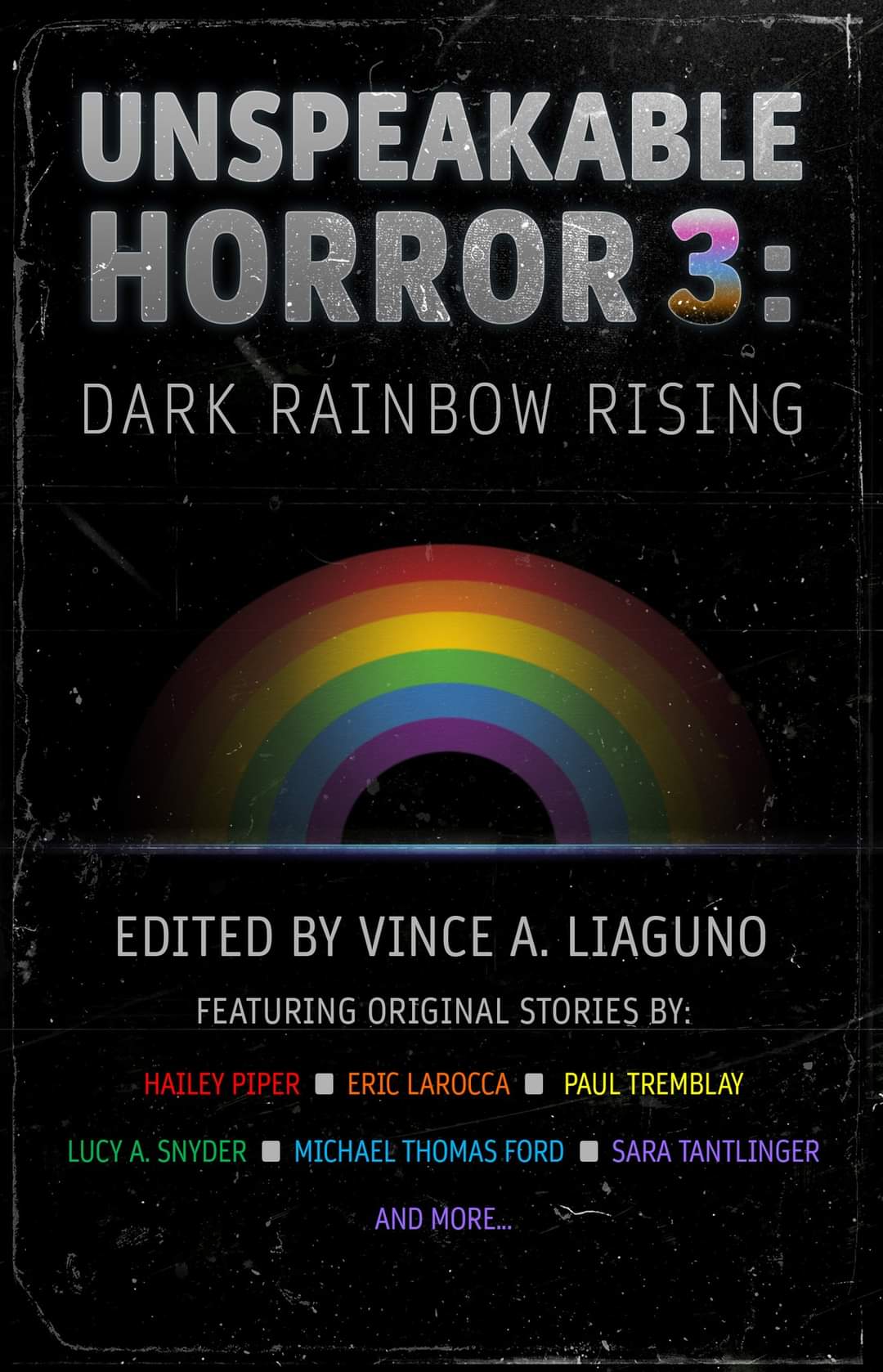 It's the final day of Pride Month, and it's only fitting I have a grim story in a special book.
Unspeakable Horror 3: Dark Rainbow Rising is a queer historical horror anthology, with each story delving into a different point in history from way back to recent, exploring queerness in the time and the horrors surrounding.
My arcane tale "Bad With Secrets" is the first story in the book after Chad Helder's opening poem, telling of a woman's escape across the country during the McCarthy Era from the most powerful man in Washington, D.C. with a folder of evidence that needs to reach California … just as her breaks down in the desert.
A lot of people know about the Red Scare at the time, but less known is the Lavender Scare which targeted queer individuals as being a national threat. I'm proud to have a story about it alongside tales in this book full of talented authors and all the horrors they've conjured.
Pride Month might be ending, but queer horror is forever.