TBA: NOVEL: QUEEN OF TEETH published by Rooster Republic/Strangehouse Books (Hardcover: July 2021; Paperback: Autumn 2021)
Unfortunate Elements of My Anatomy
(Short Story Collection; Published May 7, 2021 by The Seventh Terrace)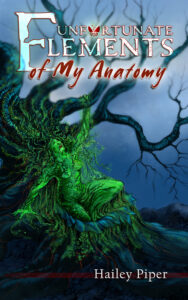 Love twisted into horrific shapes, nightmares driven by cruel music, and a world where what little light remains fractures the sky into midnight rainbows in eighteen stories tracing the dark veins of queer horror, isolation, and the monstrous feminine.
The universe unwinds to the tune of a malicious ice cream truck jingle in "We All Scream". "The Law of Conservation of Death" dictates that a ghost pursue his prey across her every reincarnation. Superstitions thrive even in the distant future and across the stars when a colony shuttle mounts a witch trial in "Hairy Jack". And try to "Forgive the Adoring Beast" as it scavenges a world of dead gods for tokens of bloody affection.
Including two new short stories and a never-before-published novelette, Unfortunate Elements of My Anatomy digs deep inside us and clings to the beating nightmare heart you always knew was there.
Ebook and paperback available from Amazon
Paperback also available on Bookshop and Barnes & Noble
The Worm and His Kings
(Novella; Published November 15, 2020 by Off Limits Press)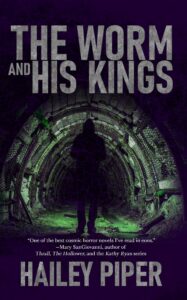 New York City, 1990: When you slip through the cracks, no one is there to catch you. Monique learns that the hard way after her girlfriend Donna vanishes without a trace.
Only after the disappearances of several other impoverished women does Monique hear the rumors. A taloned monster stalks the city's underground and snatches victims into the dark.
Donna isn't missing. She was taken.
To save the woman she lives, Monique must descender deeper than the known underground, into a subterranean world of enigmatic cultists and shadowy creatures. But what she finds looms beyond her wildest fears–a darkness that stretches from the dawn of time and across the stars.
Available in paperback, ebook, and audiobook from Amazon!
Paperback also available from Bookshop.org; support indie bookstores!
And on Barnes and Noble!
(Novella; Published January 23, 2020 by Unnerving Books)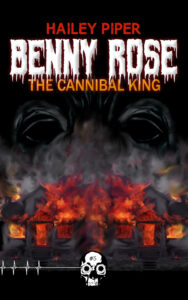 Blackwood, Vermont has one legend to its name—Benny Rose, the Cannibal King. Every local kid knows him and tells his stories, especially on Halloween. When a new girl moves to town in the autumn of 1987, the legend inspires high school junior Desiree St. Fleur and her friends to pull a Benny Rose-themed prank. A few laughs and screams, and they'll have a Happy Halloween.
But a vicious storm crashes into Blackwood and interrupts the festivities. Soon the girls find themselves trapped and hunted in a strange neighborhood where no one will help them. There's nothing made-up about Benny Rose this Halloween night. The truth is coming, and it's hungry.
A tense, dreadful ghost story and slasher novella, Benny Rose, the Cannibal King is Book 3 in the Rewind or Die series from Unnerving.
Available in paperback from Bookshop.org or in paperback and ebook from Amazon.
(Novelette; Published September 27, 2019 by Demain Publishing)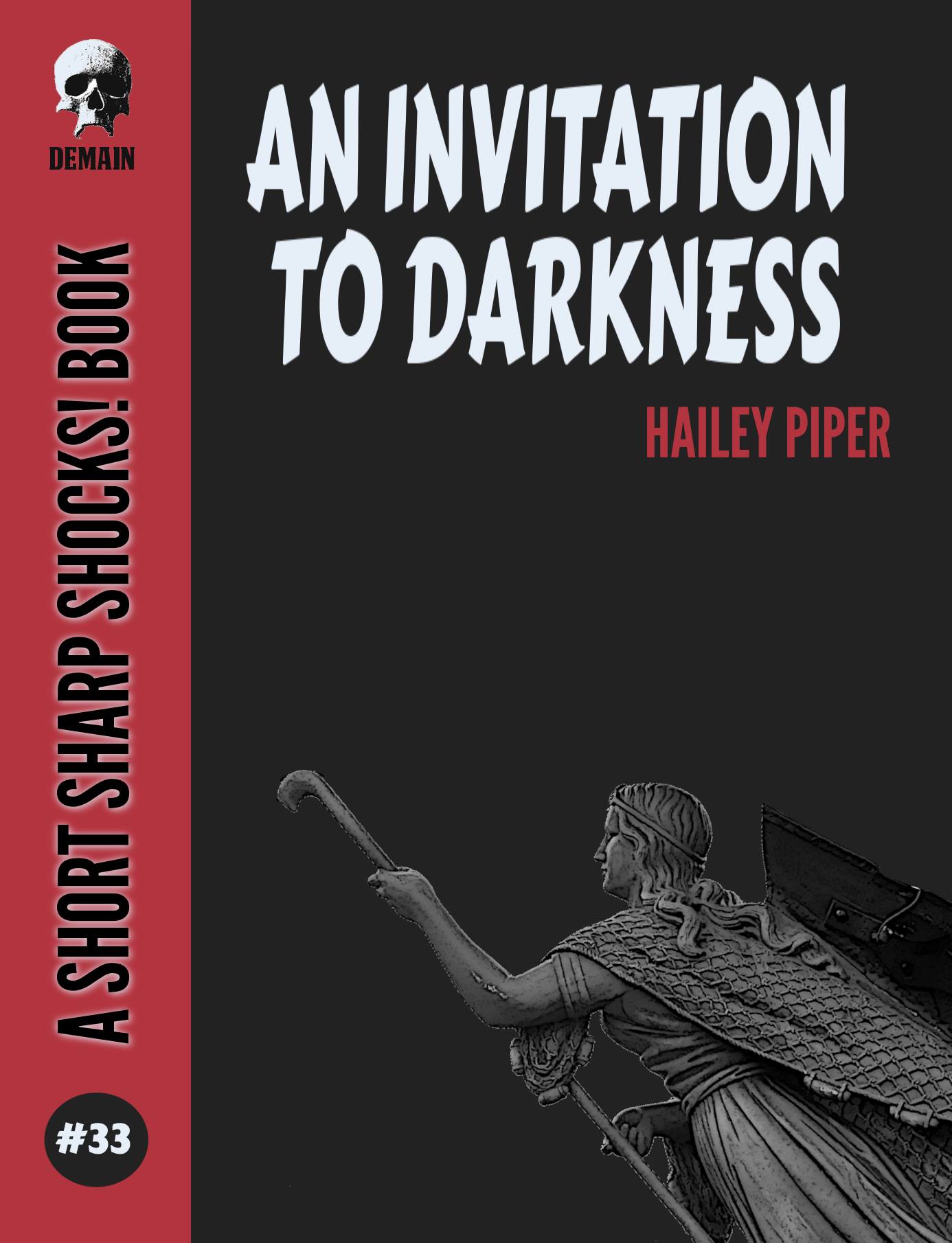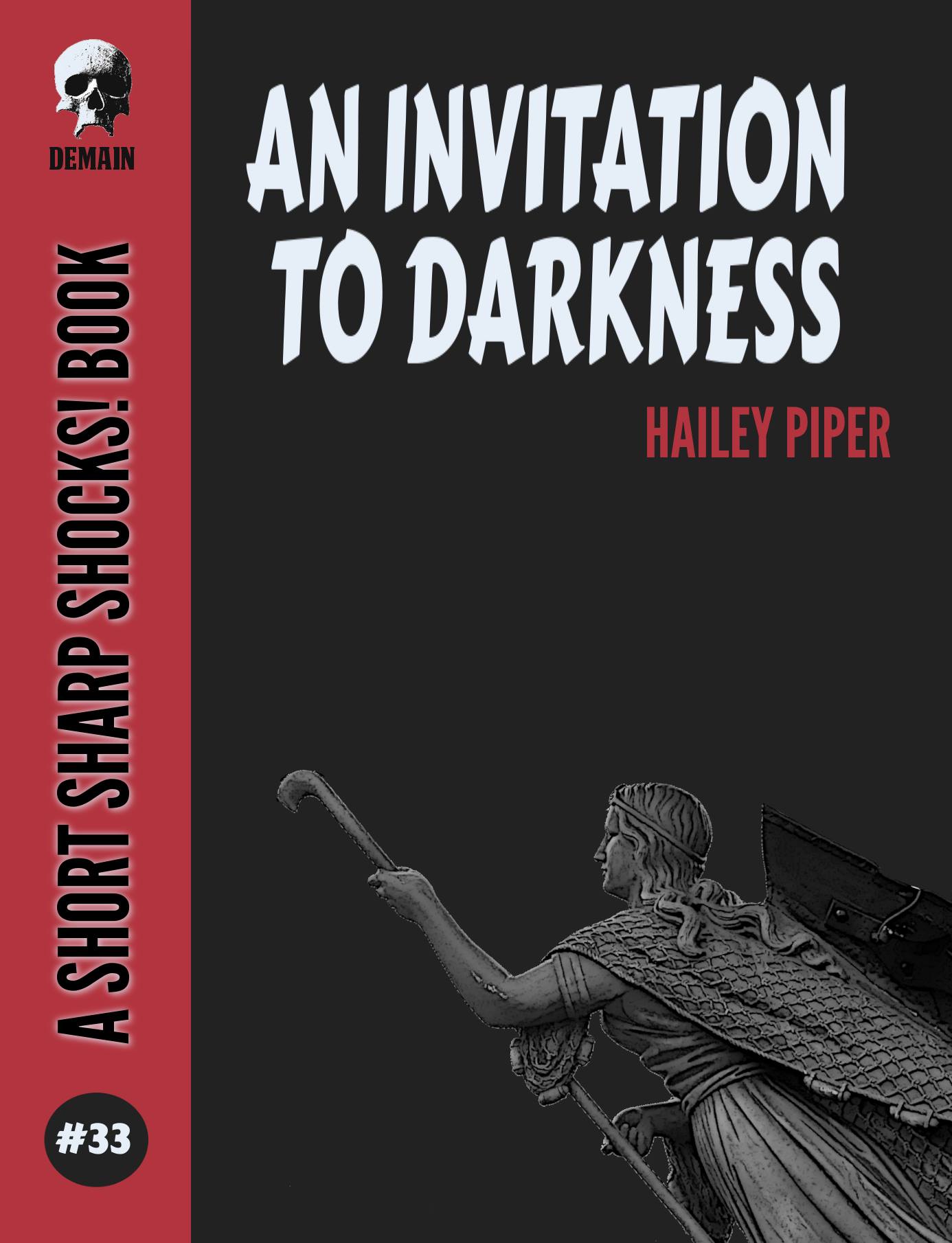 Jamie Thames thinks she's retiring from a life of adventure on the high seas to a quiet shore. She soon falls in love with Elizabeth Leavenworth, Leavenworth Manor's gloomy heiress with hope in her eyes. But like Elizabeth, her home is haunted, and ghosts may be the least of the couple's troubles.
A Gothic horror mystery, An Invitation to Darkness is Book 33 of the Short Sharp Shocks! Series from Demain Publishing. Available now on Kindle and in paperback.
(Novella; Published October 2, 2018)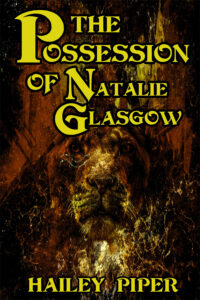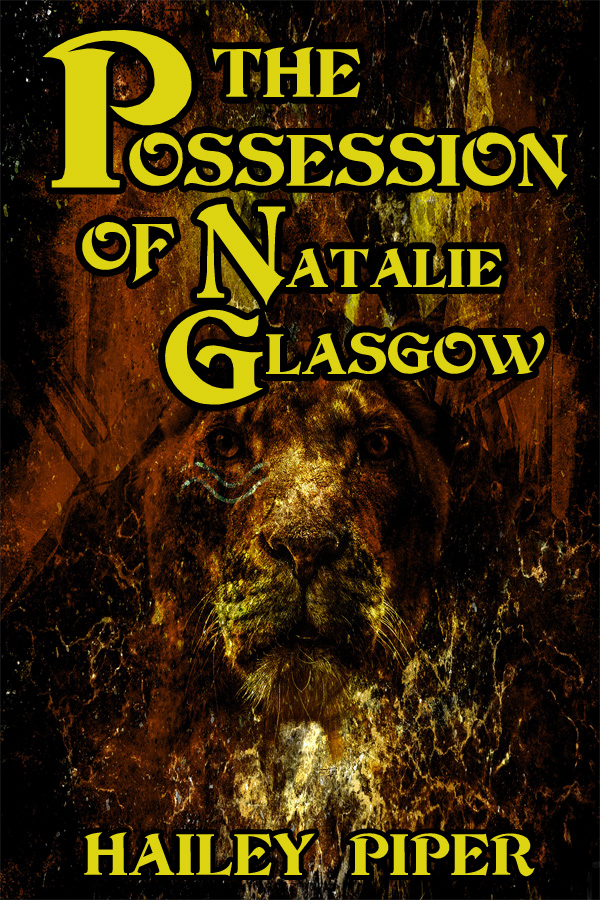 Margaret Willow has never met an eleven-year-old as dangerous as Natalie Glasgow. Natalie spends her days comatose, but at night she prowls her mother's home, unnaturally strong and insatiably carnivorous. With doctors baffled, Natalie's mother reaches out to Margaret, an expert in the supernatural. But even Margaret is mystified and terrified by Natalie's condition. She's dying, and before she dies, she might kill someone. Has a demon clawed its way inside an eleven-year-old girl? Or does the source of this nightmare lie with Natalie's dead father?
A tight, tense novella, THE POSSESSION OF NATALIE GLASGOW twists the exorcism tale at every turn down to its final grave confrontation.
Get the paperback from Bookshop.org or paperback, ebook, and audiobook from Amazon!