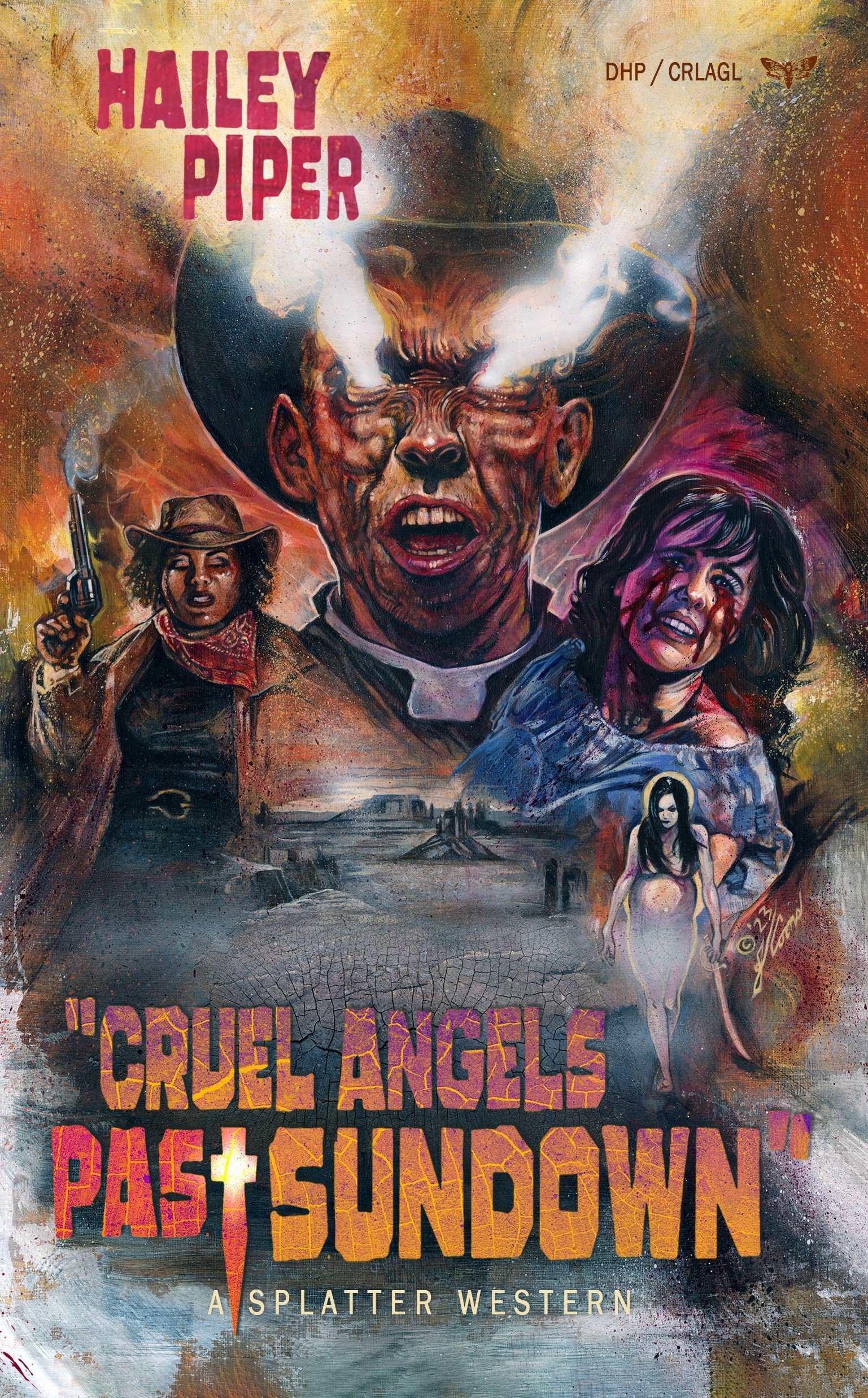 It's a cover reveal-loaded month!
Earlier this week, Rue Morgue revealed the covers to the next three upcoming books in the infamous Splatter Western series from Death's Head Press, including Cruel Angels Past Sundown, my upcoming short novel entry.
The art is by series regular Justin T. Coons, who lovingly painted this magnificent, colorful display featuring some of the book's primary characters and the harsh landscape in which they find themselves.
Cruel Angels Past Sundown will release this summer. Release date and pre-order info to come!