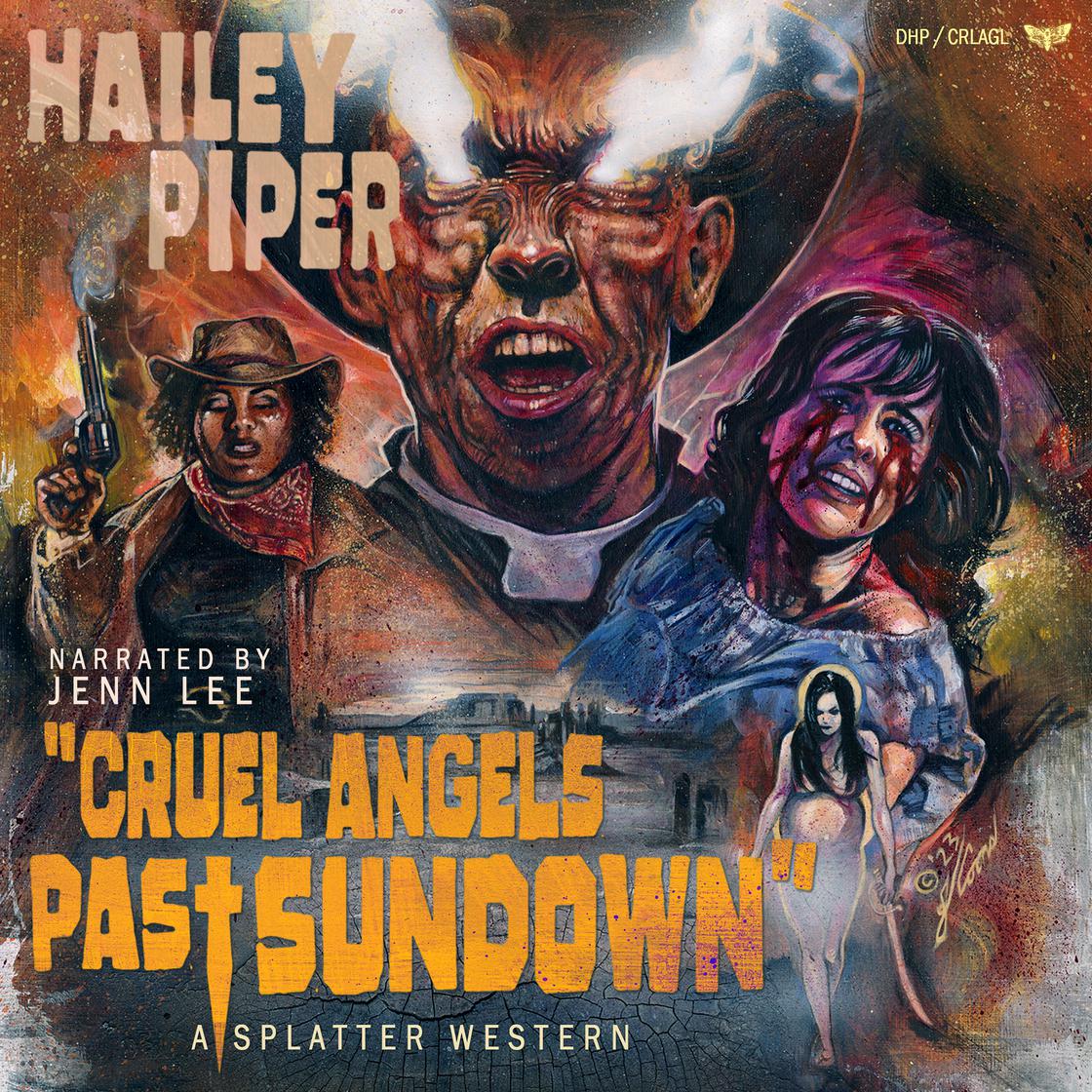 It's release day for the audiobook of Cruel Angels Past Sundown!
A couple months ago, paperback and ebook readers met Annette Klein in 1880s New Mexico in this queer Biblical horror Splatter Western, and now audiobook fans can sink into this night from hell too. Jenn Lee's voice will be familiar to anyone who's listened to Queen of Teeth, and she's just as stellar here, delivering a gripping read of Annette, Gloria, Balthazar, and everyone involved in the bloody clash at Low's Bend.
Available on LibroFM, Audible, Barnes & Noble, and everywhere else audiobooks are sold!