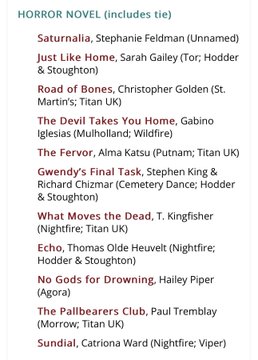 Award news: It's an incredible honor to learn my noir horror dark fantasy novel No Gods for Drowning is a 2023 Locus Award Finalist.
No Gods for Drowning released last year from Polis Books, and it appears alongside fantastic novels by Sarah Gailey, Gabino Iglesias, Catriona Ward, Paul Tremblay, Richard Chizmar, Stephen King, Alma Katsu, Christopher Golden, Stephanie Feldman, T. Kingfisher, and Thomas Olde Heuvelt, all nominated for the Locus Award in Best Horror Novel from 2022.
Thank you to everyone who's supported it! 2023 Locus Awards winners will be announced in mid-June (shortly after StokerCon).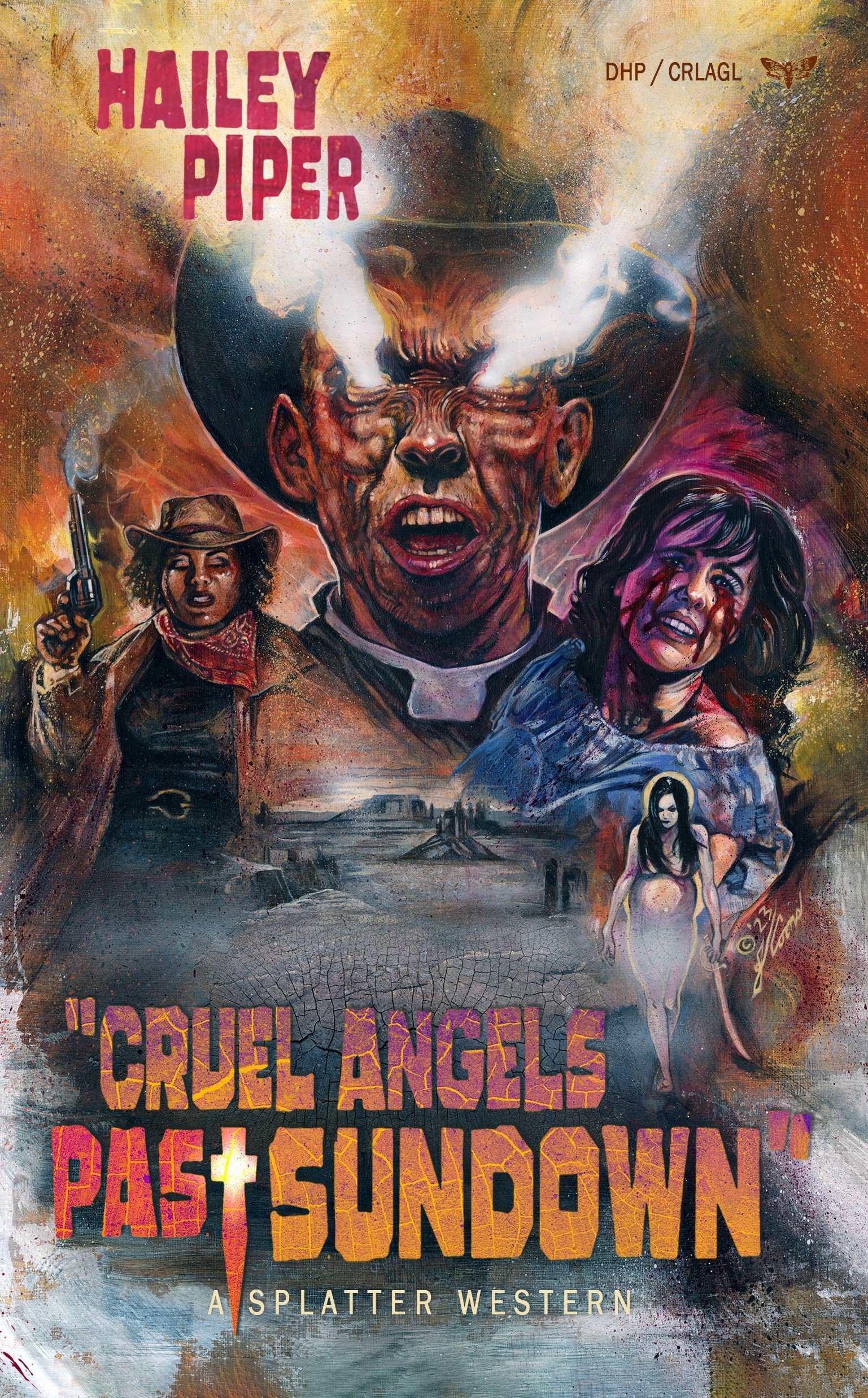 In news a little further into the summer, my upcoming Splatter Western Cruel Angels Past Sundown has a release date: July 25, 2023! The book summary has been released too, and paperback pre-orders are up at Amazon and Barnes & Noble. There's also a synopsis of the heaven and hell awaiting within:
New Mexico Territory, 1882: She comes to the Klein ranch at sunset, a strange naked pregnant woman dragging a cavalry saber. Annette Klein and her husband have built peace between their marriage and secret relations beyond, but their serenity dies in bloodshed tonight through a cannibalistic demon and a mad preacher.
Annette barely escapes the bloodbath to the nearby town of Low' s Bend, where she might find safety with a shotgun-toting barkeep, two no-nonsense boarding room ladies, and the gunslinging bounty hunter who' s captured Annette' s heart.
But hell is at her heels. If she' s going to survive until dawn, she' ll have to forget everything she knows about peace and mercy, and face a hollow malevolence more ancient and ruthless than she' s ever imagined.