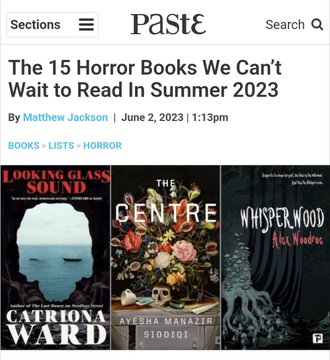 Jazzed to see that my upcoming Splatter Western novel Cruel Angels Past Sundown in Paste Magazine's hot article "The 15 Horror Books We Can't Wait to Read In Summer 2023."
There are a bunch of incredible books coming out, some I've read early, some I can't wait to read! Check it out and these other books too!
Cruel Angels Past Sundown releases on July 25th from Death's Head Press!