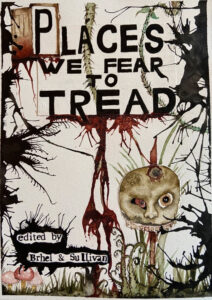 Two new stories for September!
First, travel back to the '90s in central New York in this location-based horror anthology. Play a game, kids, but make sure you know what you're playing for.  My story "Hopscotch for Keeps" appears in Places We Fear to Tread.
Then, Lovely LGBTQ+ horror podcast Monsters Out of the Closet released a new episode today.  DOUBLE focuses on doppelgangers. My story appears second, "Autotomy." Mom is gone, replaced by a stranger, and she has plans.  Check it out here or on Spotify, iTunes, any podcast place!