Final post for the year, and it's to share a much-anticipated release: queer body horror love story Queen of Teeth, winner of the Bram Stoker Award, is at least an audiobook from Tantor Media!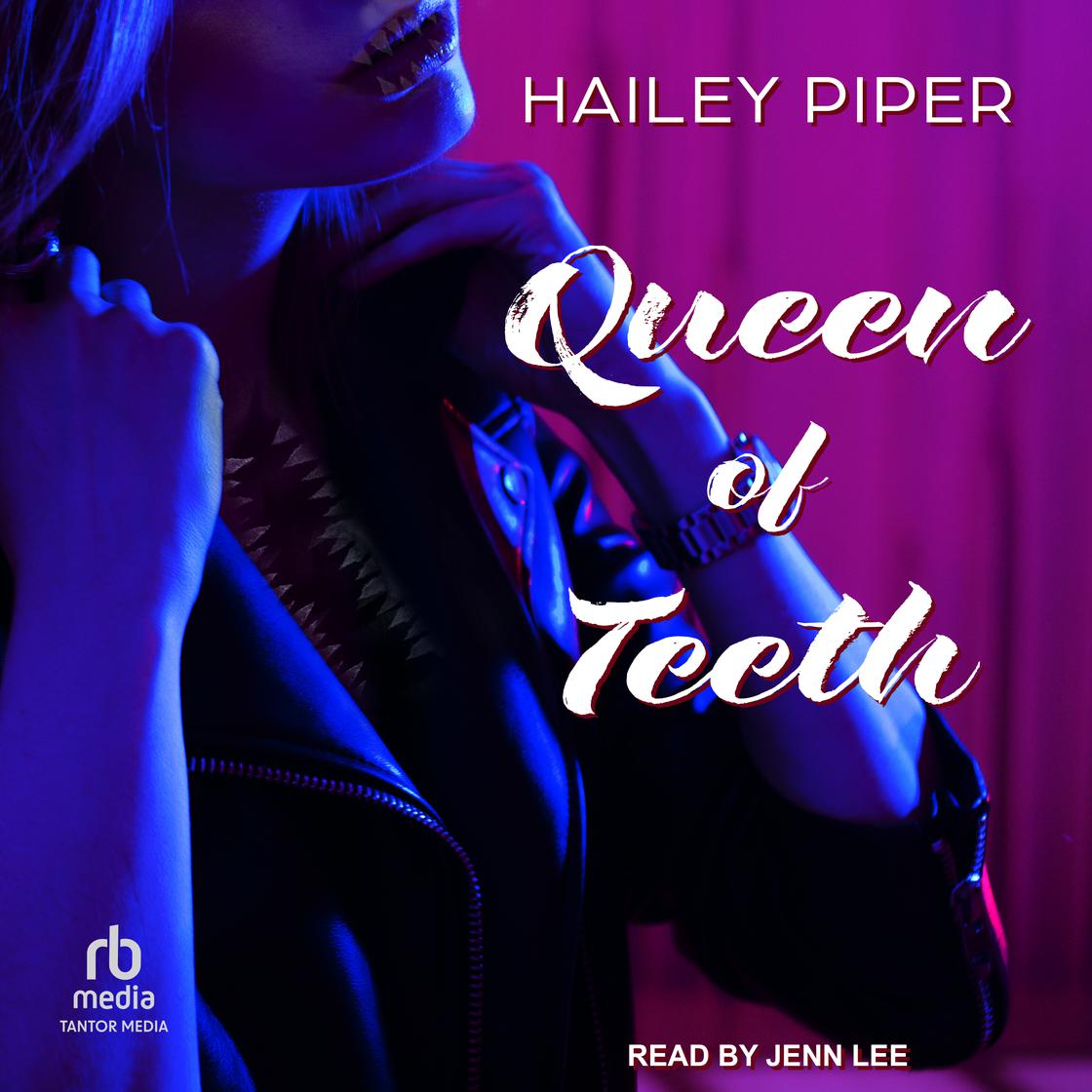 Jenn Lee delivers a terrific performance bringing Yaya, Doc, Magenta, and the rest of this alt-present New Jersey monster tale together. You can find it on Libro.FM, Audible, and Barnes & Noble, and many other audiobook sellers!
"invigorating futuristic horror" – Autostraddle
"delightfully fucked-up and tremendously imaginative" – Vulture
"If there's such a thing as defiant horror, Hailey Piper's Queen of Teeth must be its gold standard. This bold, visceral story about the right to one's own body is equal parts heartfelt and brilliant – and most importantly, razor-sharp." – Nadia Bulkin, author of She Said Destroy
Within forty-eight hours, Yaya Betancourt will go from discovering teeth between her thighs to being hunted by one of the most powerful corporations in America.
She assumes the vagina dentata is a side effect of a rare genetic condition caused by AlphaBeta Pharmaceutical, decades ago, when she and several thousand others were still in the womb.
But, when ABP corporate goons upend her life, she realizes her secondary teeth might be evidence of a new experiment for which she's the most advanced test tube … a situation worsened when Yaya's condition sprouts horns, tentacles, and a mind of its own.
On the run and transforming, Yaya may be either ABP's greatest success, or the deadliest failure science has ever created.