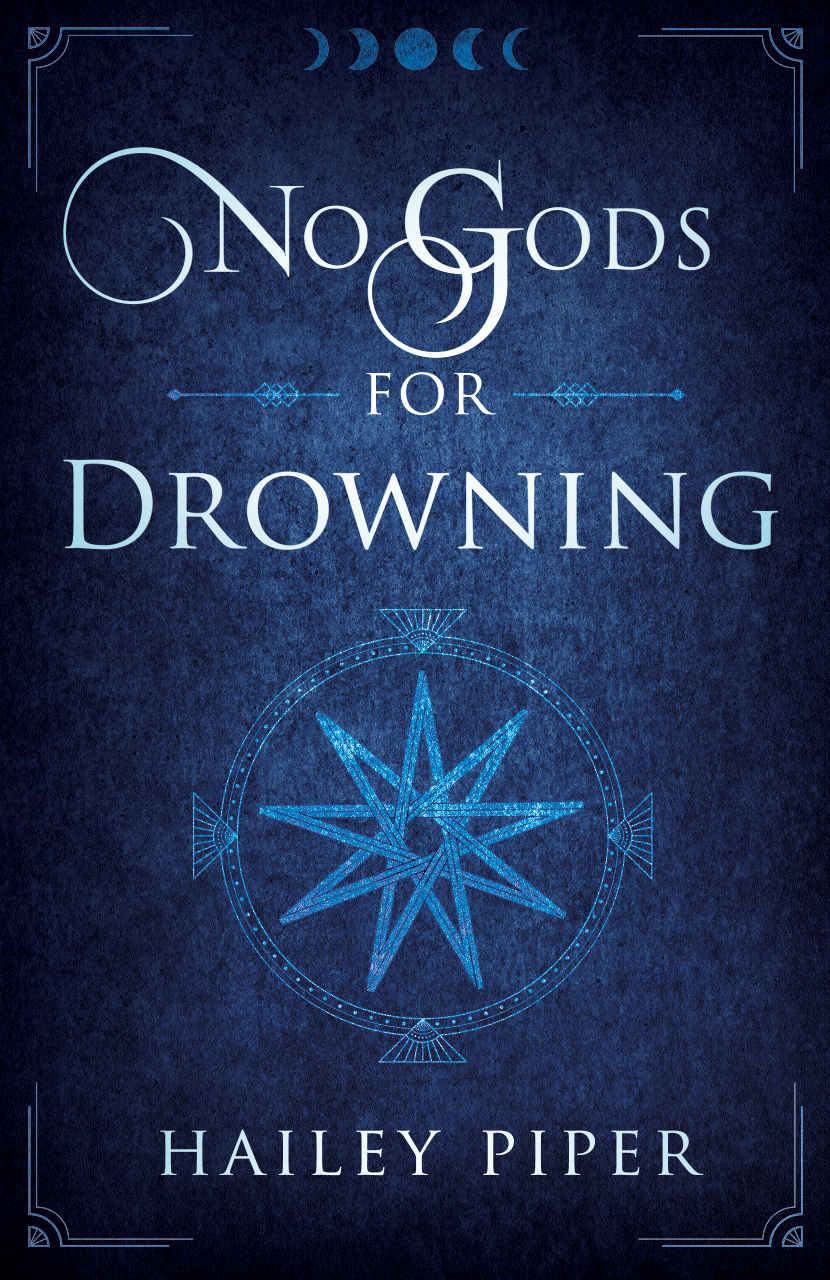 This week LGBTQreads kindly revealed the cover art to my upcoming horror noir dark fantasy novel No Gods for Drowning, and they included a little from me talking about the book too!
This elegant artwork is by Mimi Bark, bearing the nine-pointed star of Logoi the Many-Headed.
No Gods for Drowning is my longest novel to date, a morally gray story of killers and detectives, of sea monsters and blood gods, and I can't wait to share with you.
Paperback preorders are up on Barnes & Noble, Bookshop.org, Amazon, Target and eventually ebook and the like too!
No Gods for Drowning releases from Polis Books on September 20, 2022.