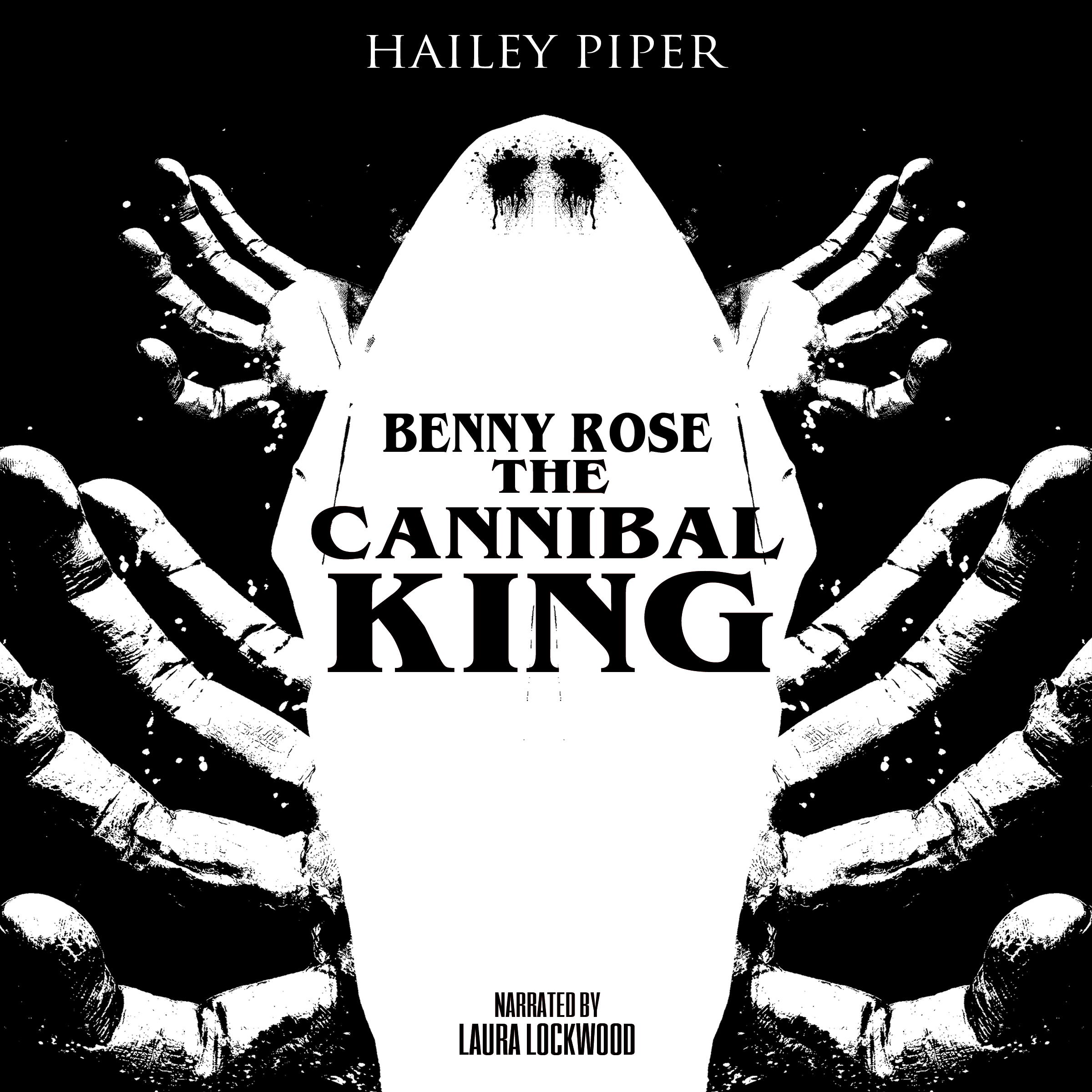 It's March here in 2022, but in Blackwood, Vermont, there's no time better than Halloween.
A little over two years after its print and ebook release, Benny Rose the Cannibal King is now in audiobook! With new art by the fantastic Don Noble and narrative by the magnetic Laura Lockwood, it's time for a Halloween ghost story, whether new to the Blackwood Devil or if he's a familiar treat. You can find the audiobook on Audible, Libro.FM, Hoopla, and more, plus your local library's digital collection. They don't have it? Request it, and they might grab it for you.
"An almost cinematic experience … this book has teeth." – Rue Morgue
Blackwood, Vermont has one legend to its name—Benny Rose, the Cannibal King. Every local kid knows him and tells his stories, especially on Halloween. When a new girl moves to town in the autumn of 1987, the legend inspires high school junior Desiree St. Fleur and her friends to pull a Benny Rose-themed prank. A few laughs and screams, and they'll have a Happy Halloween.
But a vicious storm crashes into Blackwood and interrupts the festivities. Soon the girls find themselves trapped and hunted in a strange neighborhood where no one will help them. There's nothing made-up about Benny Rose this Halloween night. The truth is coming, and it's hungry.