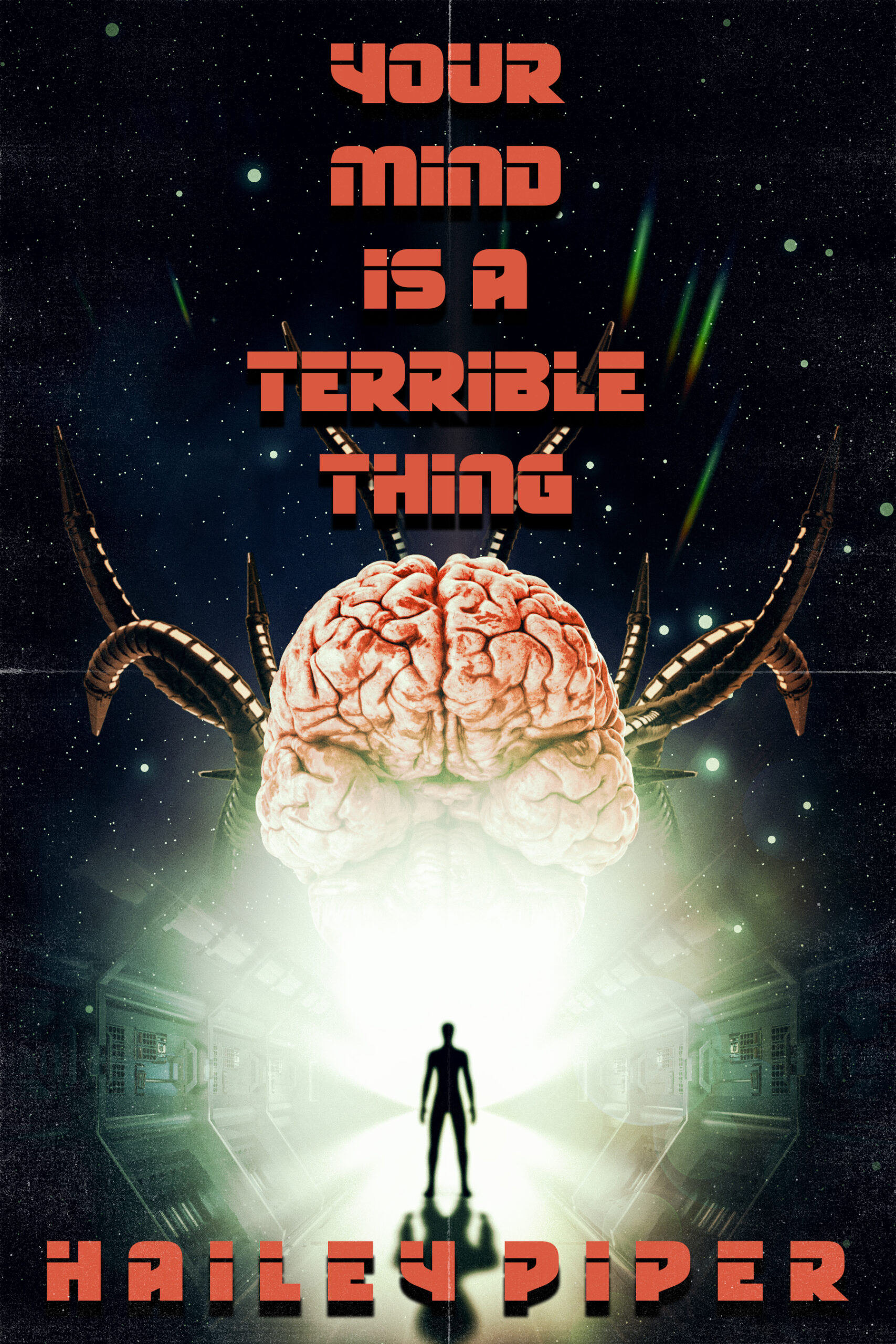 Today's a special day: the reveal of the cover art for my upcoming Off Limits Press novella Your Mind Is a Terrible Thing. Stellar work by A.A. Medina, who's captured the book's space horror right there before you turn a page.
And we have a release date: May 7, 2022!
AND the Kindle preorder is up on Amazon. From the back of the book:
Communications specialist Alto's shift aboard the starship M.G. Yellowjacket turns hellish after waking from a triste to learn every crewmate has vanished. Worse, a sinister presence has crawled aboard the ship. It's violent, destructive, and it can reach into your thoughts to make you see and feel what it wants.
Anxiety-ridden Alto might be the least-qualified person to face a creature that can hack minds like computers. Only a perilous journey to the ship's bridge can reunite comms specialist with crew and give them a chance to call for help.
But the intruder only scratches the surface of this crisis, and discovering the truth will bring Alto face to face against a nightmare beyond flesh and thought.
Lastly, you can add it to your Goodreads here!