Happy Halloween! Two stories have released today!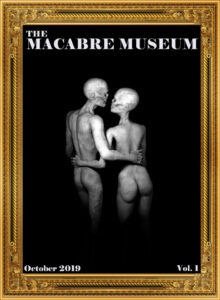 First up, I offer relationship tips in The Macabre Museum Issue 1: "Seven Signs He Doesn't Love You." Do you really know your man? You need these tips!
Next, the second go at Blood Bath Literary Zine appears in Blood Bath: The Hauntings Issue. "The Umbilical Chord" relates the story of a woman, her daughter, the ghosts of a fractured childhood, and a haunted audio cassette tape.