A little bit of news! A few days ago I appeared at AuthorCon, a new branch of Scares That Care, where I had the fortune of being a guest of honor alongside authors like Mary SanGiovanni, S.A. Cosby, Wrath James White, Josh Malerman, Grady Hendrix, C.V. Hunt, and more! It was my first public signing, first in-person reading, first in-personal, and it was all wonderful! Everyone was kind and patient, and it was just a lovely time all around. I  also had a very cool sign designed by Cassie of Let's Get Galactic: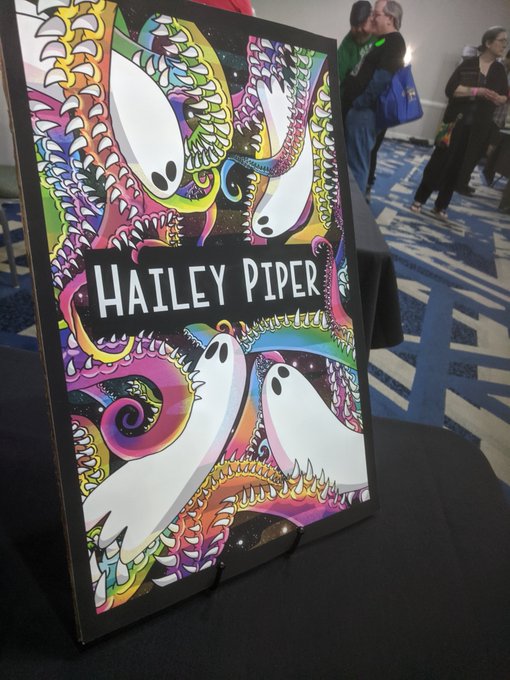 In sadder news, due to production circumstances, "Unkindly Girls" will no longer be adapted as part of the film version of Worst Laid Plans. I wish everyone working on the movie the best. Film rights have been returned to me, so maybe "Unkindly Girls" will see the screen someday down a different avenue.
Lastly, I've signed with Death's Head Press to publish three upcoming chapbooks! More details to come when available, but prepare for an ill-fated trio of queer horror and weird crime. On the Splatter Western, Death's Head Press is all set to publish my third novel Cruel Angels Past Sundown in early 2023.
Lots of good thing to come!