Release day, at last!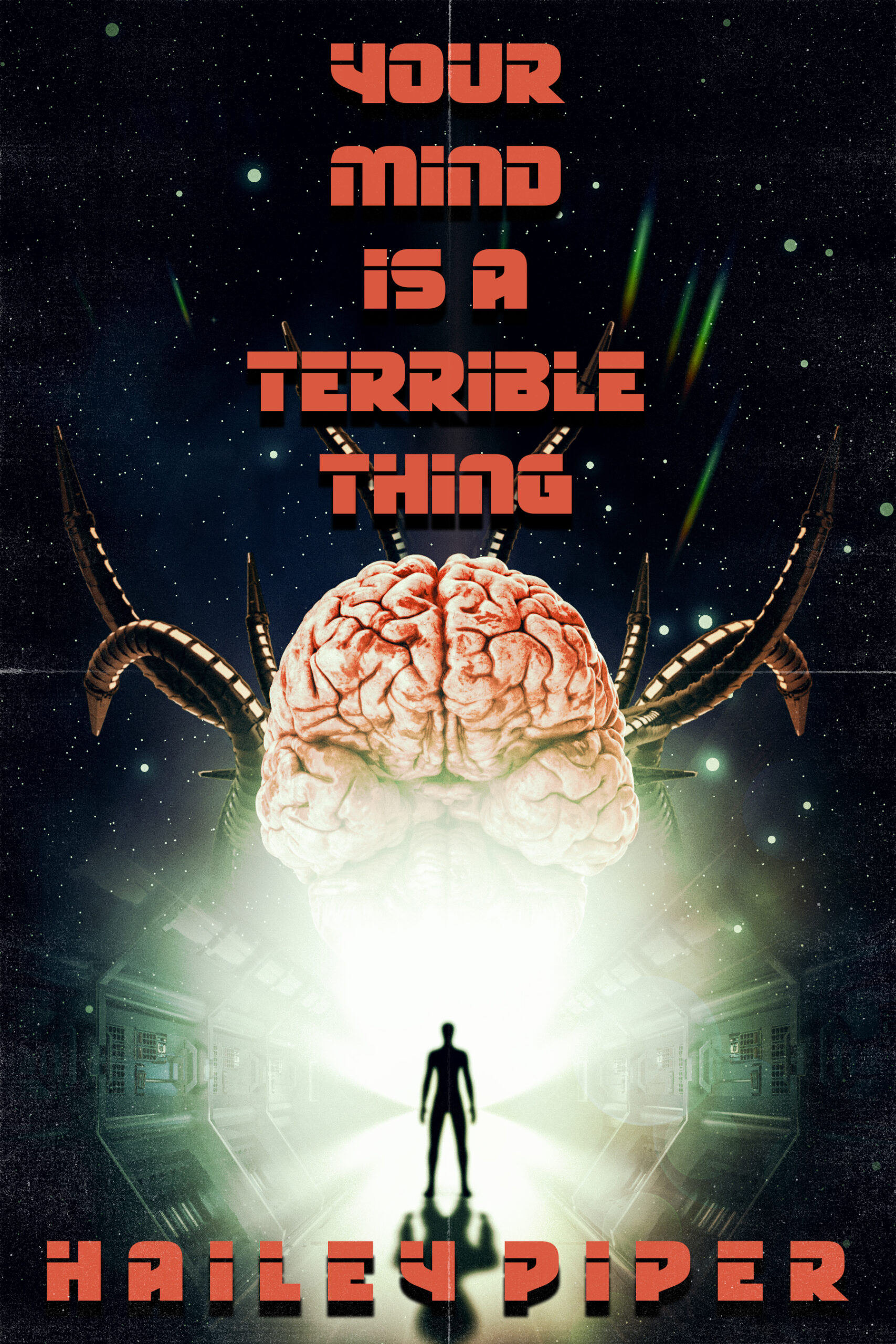 From Off Limits Press, publisher of The Worm and His Kings, my fourth novella heads to space in Your Mind Is a Terrible Thing and it's out today with brilliant cover art by A.A. Medina!
Communications specialist Alto's shift aboard the starship M.G. Yellowjacket turns hellish after waking from a tryst to learn every crewmate has vanished. Worse, a sinister presence has crawled aboard the ship. It's violent, destructive, and it can reach into your thoughts to make you see and feel what it wants.
Anxiety-ridden Alto might be the least-qualified person to face a creature that can hack minds like computers. Only a perilous journey to the ship's bridge can reunite comms specialist with crew and give them a chance to call for help.
But the intruder only scratches the surface of this crisis, and discovering the truth will bring Alto face to face against a nightmare beyond flesh and thought.
"Hailey Piper boards a starship where the most terrifying part of the voyage isn't the cargo hold full of corpses, the tentacled creatures that stalk the pod bays, or their mysterious, otherworldly master, but the depths of the human psyche. An intriguing blend of b-movie scifi and incisive, soul-baring reflection." – Adam Cesare, author of Video Night and Clown in a Cornfield
Paperback available now from Barnes & Noble and paperback and ebook on Amazon.