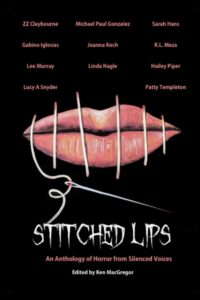 New story out this month. Stitched Lips, edited by Ken MacGregor and published by Dragon's Roost Press, features horror stories of silenced voices. Find my trans tale of occult and misogyny, "Why We Keep Exploding," by checking out the book.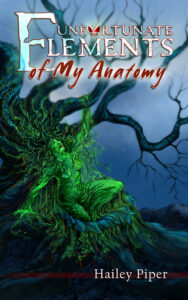 Recently I appeared on Books in the Freezer, a fun podcast episode where we discussed short story collections, some in depth, some just in name-dropping, because there are so many incredible ones. We also talked a little about my upcoming collection, Unfortunate Elements of My Anatomy, which will be releasing May 7 from The Seventh Terrace. The ebook is up for pre-order!
Last, Cinema Crazed interviewed me for Women in Horror Month right here.
This is probably the last short story until the collection releases and then there will be an onslaught this summer, around when the hardcover of my upcoming novel Queen of Teeth will be arriving at the homes of those who pre-ordered. It's going to be a busy year!