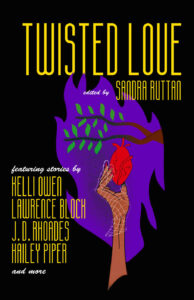 Bronzeville Books has released a new anthology, Twisted Love, stuffed with tales of affection gone wrong. Plenty of fantastic authors on this TOC!
My story tackles glamor, ambition, and puts a critical eye to how adolescent girls are cast in ominous shadows. Check out "Candyland" in Twisted Love.
Also:
Small update, for those who want to support indie bookstores, here are links to my available novellas on Bookshop.org: The Possession of Natalie Glasgow and Benny Rose, the Cannibal King.