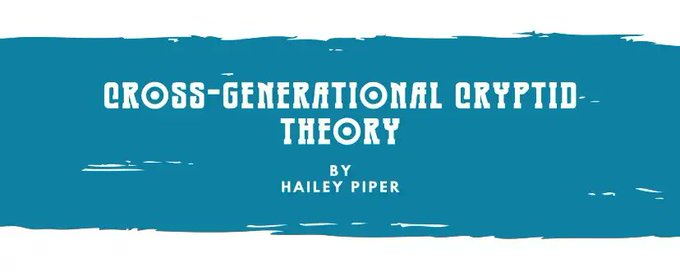 My final short story of 2022 is up!
The Arcanist is going on permanent hiatus. I've had the honor of appearing there four times in the past with stories  Crones in Their Larval State,  Demons of Particular Taste,  Jormungander's Dance, and The Mother Stitch, with the first three reprinted in my short story collection Unfortunate Elements of My Anatomy because I felt so strongly about them (and the fourth might have been there, but it came out after signing the collection with The Seventh Terrace).
So many final story of 2022 is also my final Arcanist story. I'm so glad I could be a part of its swan song with this weird post-post-apocalyptic weird familial flash fic, "Cross-Generational Cryptid Theory." It's free to read and listen to online, so enjoy.
In Queen of Teeth news, two items: the novel has been nominated for the This Is Horror Award for Novel of the Year 2021, so thank you everyone who voted for it. Also, the audiobook will be releasing from Tantor on December 27th, but it's available for pre-order now.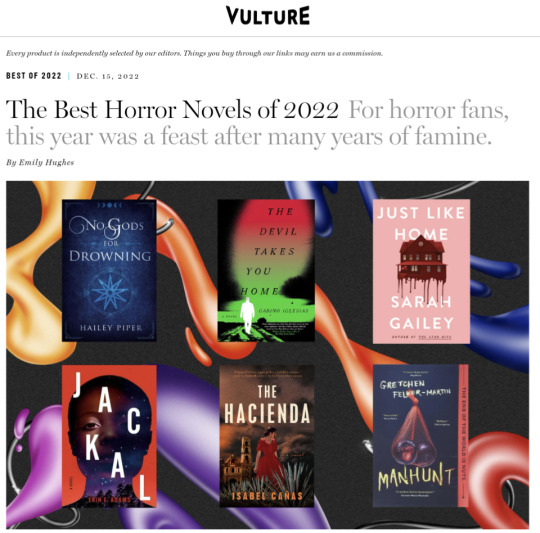 Also exciting, No Gods for Drowning has officially made Vulture's list of "The Best Horror Novels of 2022" alongside incredible work that came out this year. I'm honored to see my book among them.