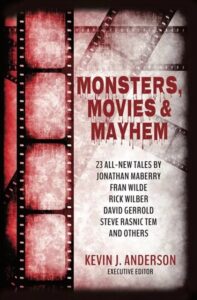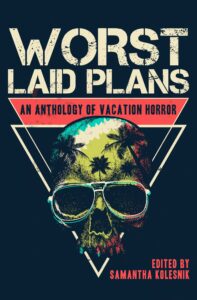 It's a double release day!
First up, the highly-anticipated first anthology from Grindhouse Press, Worst Laid Plans: An Anthology of Vacation Horror takes summer vacation to horrific extremes. My story, "Unkindly Girls," is a departure for me and probably my bleakest short story yet.
Monsters, Movies & Mayhem digs its claws into cinematic horror, behind the scenes, on set, and inside the theater itself, where not even the audience is safe. That's where you'll find my story, "Toad Man, Toad Man," where bored adolescents stumble into a private screening of an old occult film one hot summer day. I have my copy already and it's beautiful.