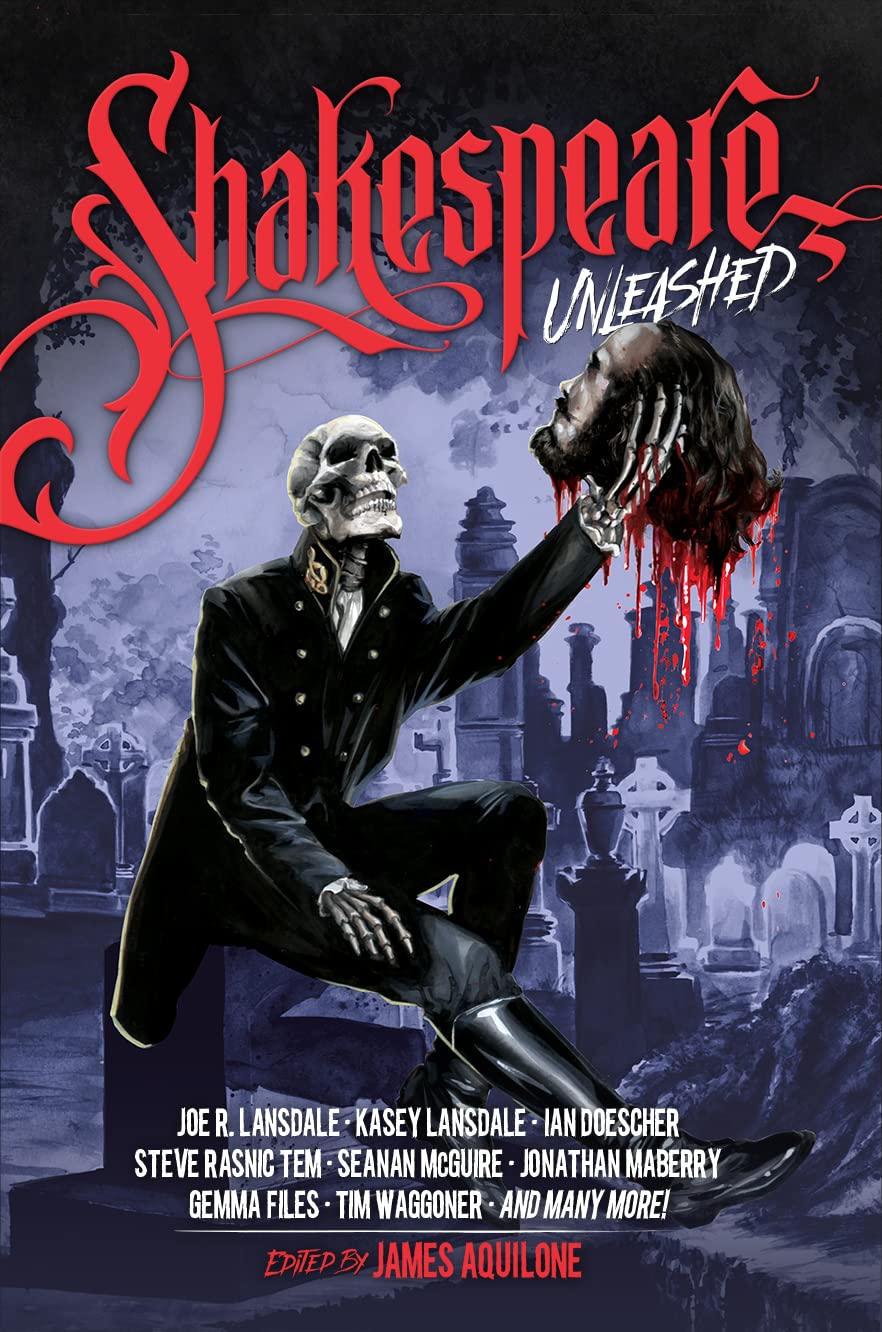 I'm a little behind on updating, but I have a couple of cool entries to post!
Shakespeare Unleashed came out near the end of July, an anthology of horror stories and sonnets inspired by works by William Shakespeare. My Hamlet-inspired story, "A Soliloquy of Tongues," focuses on Queen Gertrude of Denmark and the lengths she'll go for a little peace and quiet.
Also, in news of last year's work, No Gods for Drowning is up for a Dragon Award for Best Horror Novel! I'm honored and excited to see it up there with such brilliant work. Winners will be announced in a few weeks at this year's DragonCon!