Hear that thunder crash and boom—A Light Most Hateful is here!
Released today by Titan Books, with cover art by Julia Lloyd, my new novel is also my tenth book, a twisting story of small-town survival horror set against a summer storm of monsters, madness, and the breaking of reality and friendship.
"An ambitious, genre-shredding novel that takes big swings and, improbably, lands every one."
– Publishers Weekly (starred review)
Mona Awad's Bunny meets Stranger Things in this mind-bending and terrifying examination of female friendship and the lengths we'll go to protect the ones we love, from the Bram Stoker Award-winning author of Queen of Teeth.
Three years after running away from home, Olivia is stuck with a dead-end job in nowhere town Chapel Hill, Pennsylvania. At least she has her best friend, Sunflower.
Olivia figures she'll die in Chapel Hill, if not from boredom, then the summer night storm which crashes into town with a mind-bending monster in tow.
If Olivia's going to escape Chapel Hill and someday reconcile with her parents, she'll need to dodge residents enslaved by the storm's otherworldly powers and find Sunflower.
But as the night strains friendships and reality itself, Olivia suspects the storm, and its monster, may have its eyes on Sunflower and everything she loves.
Including Olivia.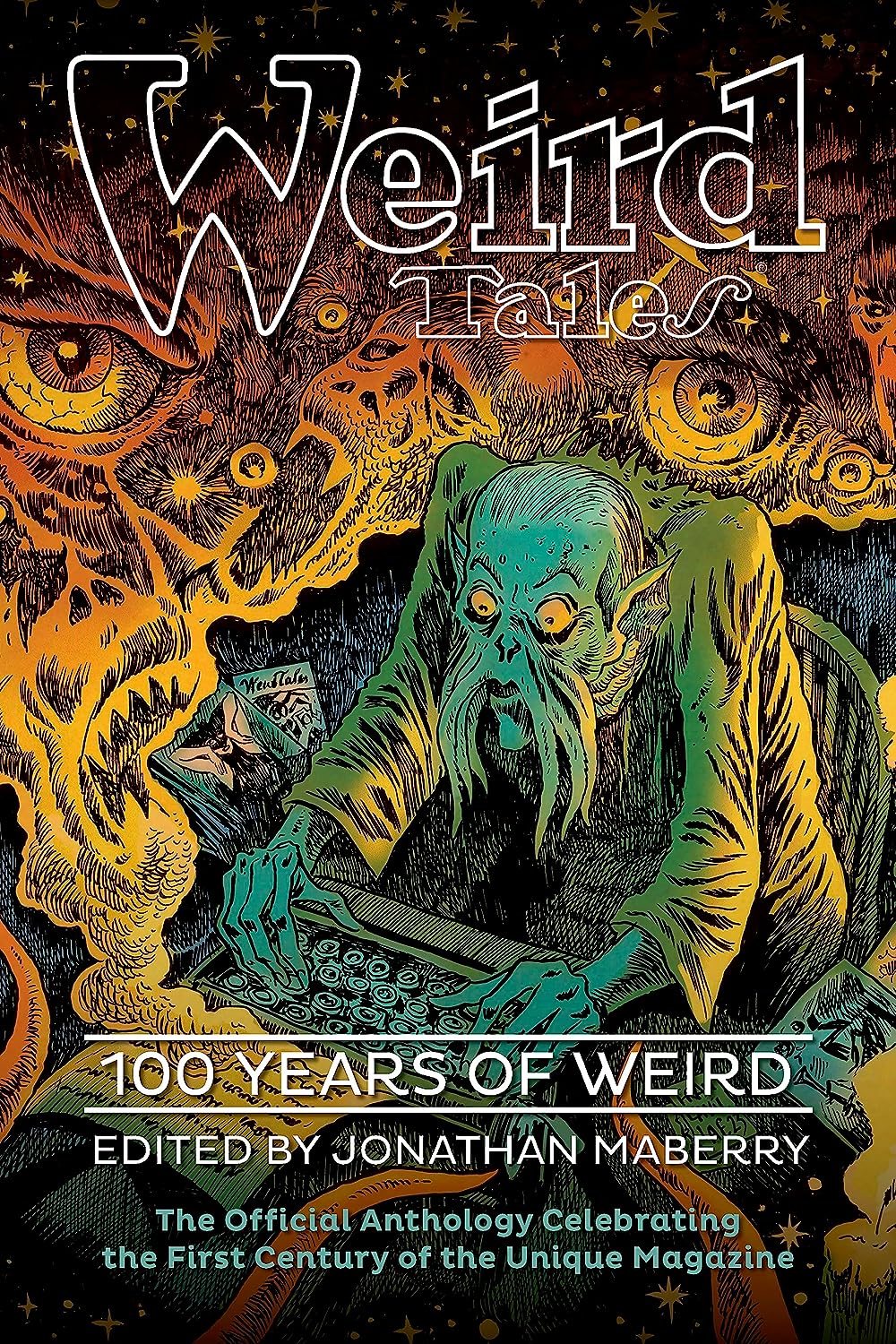 ALSO out today, my 100th published short story, "Scratch-Off Universe," appears in Weird Tales: 100 Years of Weird, a beautiful anthology celebrating the 100th anniversary of Weird Tales, featuring essays, poetry, stories from magazine issues of yesteryear, as well as new work.
I'm honored to be part of this piece of weird horror history, especially with my milestone tale about a group desperate to change the world in the parking lot outside a small-town baseball field and what they discover in scratching away layers of the known to find the unknown.