Two fantastic announcements!
First, last year's hit Grindhouse Press anthology Worst Laid Plans is getting a film adaptation, and one of the stories included will be my coming-of-age horror tale "Unkindly Girls."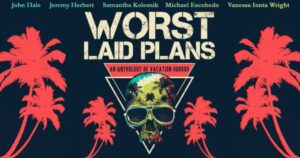 Second, I'll be joining the roster at Death's Head Press in their splatter western series in 2022. Look for more news such as title, cover art, and release date to come!