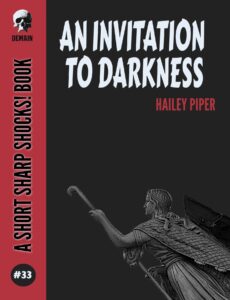 It's release day!
Originally released as part of Serial Magazine's Valentine's Day issue, An Invitation to Darkness is now available as a 99c standalone ebook from Demain Publishing.
Immerse yourself in the story of Captain Jamie Thames, who in 1881 meets the love of her life, Elizabeth Leavenworth. But Elizabeth is a haunted woman, as if her home of Leavenworth Manor. It falls on Jamie's shoulders to peel away one horrifying secret after another to keep the life and love she's grown fond of.
A Gothic horror romance, An Invitation to Darkness is available now on Amazon.