The Ghastling #11 has released with a bang! Fully illustrated, beautiful artwork surrounds each story, one of them being "What the Girls Are Doing." Some moms can be smothering, even beyond the grave
.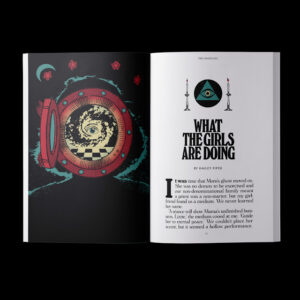 Check it out in The Ghastling #11.
And …
Coming this summer to an audio book store near you: The Possession of Natalie Glasgow, narrated by the multi-talent Gemma Amor, beloved author, artist, and voice actor. I'll post about it again closer to release, but late July looks likely, near the one-year anniversary of the paperback's release. It's going to be an exciting summer!